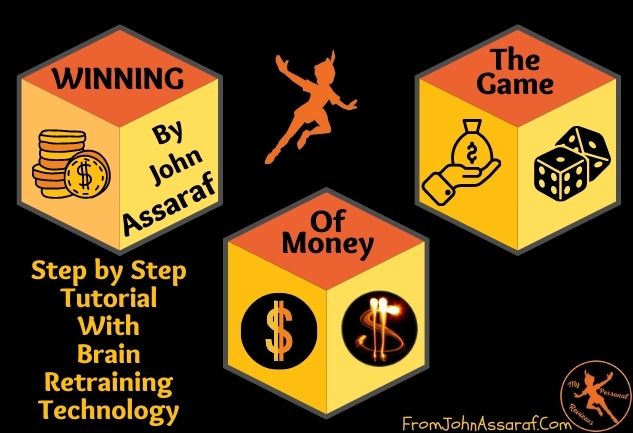 WINNING THE GAME OF MONEY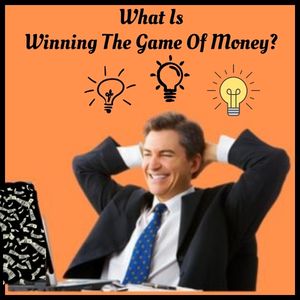 Winning The Game Of Money Is Not a Get Rich Program. I just thought I would get that out of the way, right from the beginning. It's also not a program where you listen to an audio recording for 30 minutes a day & the Universe will start dropping money on your lap.
You have to work at this program. Don't worry though; John Assaraf will give you step-by-step instructions. So far they've been easy to understand & things that are very doable.
One more piece of advice, if you don't have 30-60 minutes a day to work on the program, for a year, then this program might not be for you. That's 30-60 minutes of uninterrupted time.
I don't want to sound negative, but I don't want to waste your time or money either. This is a program you have to do every day for success.
Some people Shouldn't Use this program because of health reasons. I've listed them later on.

What Is Winning The Game Of Money
What's Included In Level 1 + Bonus
Time Needed Each Day + Tasks To Do
Health Reasons Why Not To Do The Program
Cost Of Winning The Game Of Money
WHAT IS WINNING THE GAME OF MONEY
Winning The Game Of Money is a 12-week course to retrain & rewire your brain so you excel Financially. It was Scientifically produced to help you acquire beliefs, habits, perceptions & attitudes by working on the neuro patterns of the brain.
John Assaraf along with world renowned experts & scientists created it. They produced Winning The Game Of Money by using brain research, cutting edge technology, & evidence-based methodologies. It's also been tested & proven to work.
One more thing to make very clear, you're not going to be rich at the end of 12 weeks. It is possible. Miracles do happen from time to time. Let's just say your chances are pretty slim to be rich in 3 months.
Once you've completed the course, you have to continue on for one year. This program should be done every day or just about every day. At the end of a year, your finances should have increased immensely. That's if you followed the program exactly like you were shown.
By reading over my personal, Winning The Game Of Money Review, you should be able to see if it's something you'll have time for. You'll also be able to see if it's something you'd enjoy. If you don't enjoy something, you'll never stick with it.
I've already started the program. No, I'm not finished. You can follow my progress as I go through the course. If you think it's a program you'd like, you do get a 30-day money back guarantee. To be honest, I don't think that's long enough to see if a program is going to work for you. I'll put the link below if you want to purchase it before I finish the 12 weeks.

WHAT'S INCLUDED IN WINNING THE GAME OF MONEY – Level 1?
Right at the beginning, John Assaraf has a short introductory video on how to go through the 1st level of Winning he Game Of Money.  Read over my detailed review below.  It'll give you a good idea of what's involved.  I'll also let you know what I liked & didn't like
LEVEL 1

– Your Money Mindset
This level is all about increasing your awareness of all the financial opportunities that are around you.  It's to help you gain an understanding of what a money story is and how it controls you.
1. 

INNERCISE AUDIO

– Finding Financial Opportunity

John Assaraf calls his Brain Retraining Audio, Innercise. From now on, when I talk about Innercising, you'll know I'm talking about his brain retraining audio. The audio is 32 minutes long and you need headsets for it.
In this Innercise Audio, John spends a lot of time giving you advice. As he's talking, brain retraining & rewiring sounds are heard in the background. His voice is so soothing. He's really easy to listen too. Watch because the audio is so relaxing you could easily fall asleep.
The audios consist of affirmations, stories & meditations. They've all been created using advanced brain research, cutting edge technology & positive psychology. These audios will help you make the changes you need to achieve your ultimate lifestyle.
2.  KNOWLEDGE & SKILLS VIDEO – Understanding Your Money Story (Part 1)
The video is 14 minutes long. In the video John teaches you about what he calls, your money story. No it's not about your Income, Expenses, Assets & Net worth. It's more or less what your subconscious & conscience mind conveys to you about money.
John talks about your past habits & emotions that you've formed over your entire life that you're not even aware of. He talks about why your financial goals & dreams have never turned into reality and what to start doing about it. I have to admit that I learned quite a bit in this video. The video is actually an introductory into the program.
3.  WORKBOOK – You do need a little extra time to do the work book.  John asks you 4 different questions.  What I liked about his questions were he gave you examples of what some of your answers could be.  I have a bad habit of misinterpreting things so this helped.  These questions will help you do better with the program.  It doesn't really take that long & it's not hard to do.  Like the saying goes, "Every little bit helps."
WINNING THE GAME OF MONEY BONUS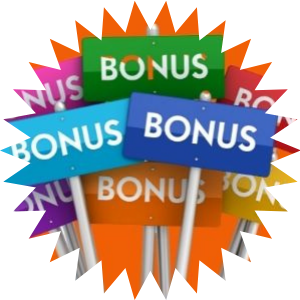 At the end of level 1, you can access the Million Dollar Success Library. This success library will give you further information from highly successful people on how to upgrade your knowledge & skills.
They'll also teach you their strategies on how to increase your income, improve your health, master your emotions, grow your business and how to advance your career.
You don't have to go through all these videos the first week. You can take a whole year if you want. It's just extra training to increase success in your life. I'll be going through the ones that pertain to me whenever I have time. I'll let you know what I think of them as I finish them.
TIME NEEDED FOR LEVEL 1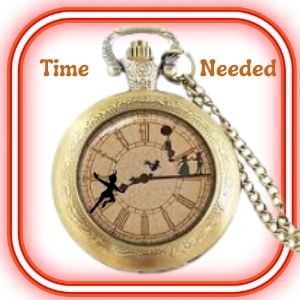 1.  Innercise Audio:  Finding Financial Opportunities.
The audio is 31:51 minutes long and it's important to listen to it for 7 days. Listening to the audio every day will help you to re-pattern, reshape & re-script your money story.
2.  Knowledge & Stills Video: Understanding your money story Part 1.
This video is 14 minutes long.
3.  Workbook – It took me about 15 minutes to do the workbook.  You might be a lot quicker at it than me. 
Time Needed For The Week:
First Day: approximately 60 minutes
2nd-7th Day: 32 minutes
THINGS TO DO EACH DAY:
The first week was pretty easy. Along with listening to the innercise audios each day, you had to constantly be aware of your money story & the decisions you're making every day. This awareness will help give you the power to change your financial story in the future.
This week was very doable for me & I'm sure it'll be for you too. Except for the first day, I had no problem finding 32 minutes a day.
WINNING THE GAME OF MONEY PROS

The following are the things I liked.
■  You get the audio transcripts. You know exactly what's being said in the audios that you don't actually hear which in turn is reprogramming & rewiring your brain for success.
■  You get daily group coaching with Mark Waldman & John Assaraf.
■  Very interesting. I learned a lot about why I haven't seen much financial success in my life & what I can start doing about it.
WINNING THE GAME OF MONEY CONS
I do have a few negative things to say about level 1 of Winning The Game Of Money. They're not really negative, but they are things I found hard to do.
■  The Million Dollar Library is a bit overwhelming. There's so much info to go through.  You can take as long as you want.

■  I found it hard to stay awake. I guess this really isn't a con but it might be something you have trouble with. The audios are so relaxing & John's voice is so soothing, it was a bit hard to stay awake.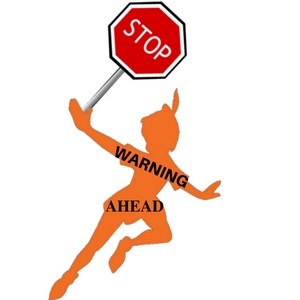 WHO SHOULDN'T USE WINNING THE GAME OF MONEY?
This doesn't mean you can't use the program. John Assaraf is saying that if you suffer from the following conditions to check with your doctor first.
■  Stroke
■  Epilepsy
■  Any Kind Of Seizures
■  Brain Surgery
■  Sleep Apnea
■  Neurological & Psychiatric Disorders
■  Heart Disease
■  Heart Surgery

PRICE OF WINNING THE GAME OF MONEY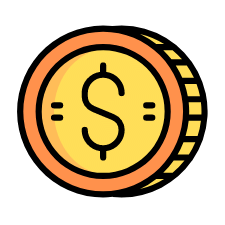 Winning The Game Of Money does have a 30 day money back guarantee. It doesn't matter what the reason is.
You do have 3 different payment options which I'll list below.  
OPTION 1: To save the most money, you can pay in full which is $997
OPTION2: If you can't afford the full amount, you can make 4 consecutive payments of $297
OPTION 3: Take advantage of PayPal's, Pay Me Later. You don't have to pay for 6 months.
If you want to follow along with me as I go through Winning The Game Of Money, sign up to my NewsLetter.  I won't be sending you something 10 times a day.  The only time you'll hear from me is when I do another review or there's a sale on one of the programs in Neurogym.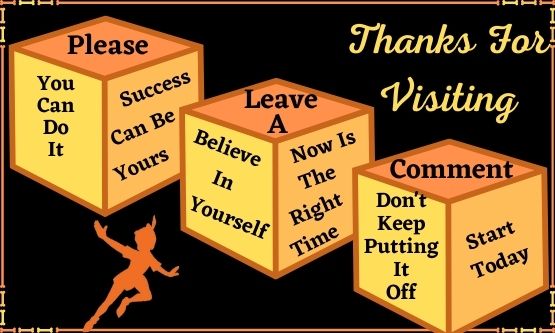 Thanks for dropping by.
If you're going through or have gone through, Winning The Game Of Money, please leave a comment below.